A Name You Can Trust
We are a family-owned business that has been providing quality and reliable pest control services over the past 15 years. Our prime commitment is to offer you exceptional customer service and satisfaction.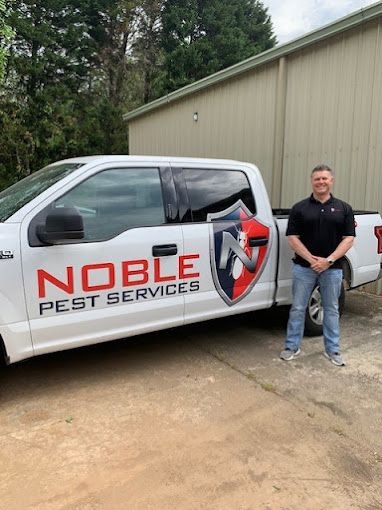 How We Operate
You can trust us for fast response! - if bugs return, so do we at no charge, within a 24-48 hour period. We offer competitive pricing along with a 100% satisfaction guarantee. Connect with our team directly - no intermediaries, no delays.
Our Vision AND Mission
Noble Pest Services strives to provide our customers with Outstanding Service, with Exceptional Employees, and Honest Results.
We provide our employees with a great environment. We will strive for Excellence, Continuous Improvement, and Value to the Customers we serve.
Honesty and Integrity
Our mantra is honesty and integrity in all we do and say. We respect our clients and believe in providing solutions you can trust. When you think of Noble Pest Services, remember: we're "A Name You Can Trust" in pest control.